jocala.com content starts below.
Fire TV Sleep/Screensaver: Disable them!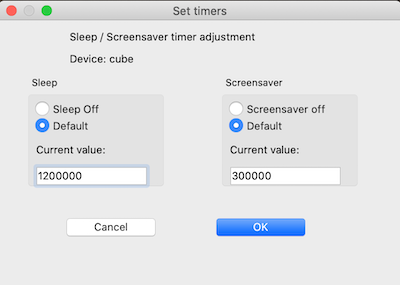 Are the Fire TV/Stick screensaver or sleep functions disrupting your
viewing experience? Use adbLink's Utility function to turn them off
.
Click the Utility Menu, then click "Set timers". A screen similar to the
one above will pop up allowing you change the timing factors, turn off the
functions or return the factors to the default values.